Energy plans may cut £45 a year from bills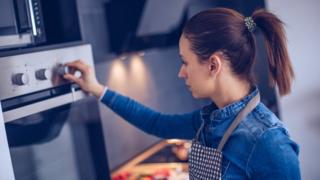 Energy regulator Ofgem wants to produce a "smarter, fairer and cleaner" energy system that, added to reforms proposed last month, could cut consumers' bills by £45 a year from 2021.
Its plans for revising the energy system would help customers benefit from new technology such as electric vehicles and renewables.
Ofgem also wants to ensure people pay a fair share for network services.
The plans would, however, lead to lower returns for investors.
Ofgem wants to set the returns to 4% – about 50% lower than under the previous price controls.
'Disappointed'
The proposals produced a mixed response from groups associated with the industry
National Grid expressed its frustration and said in a statement: "We are disappointed with the proposed financial package,
"In order to deliver the major capital programme required across our networks in a rapidly-changing market, we need to ensure the regulatory framework also provides for fair returns to shareholders and enables us to continue to deliver world-class networks for consumers."
However, Citizens Advice was much happier with the plans.
Its chief executive Gillian Guy said: "Energy network companies have had it too good for too long. Ofgem's commitment to a tougher price control should curb the excess profits networks have been allowed to make.
"This is good news for people as this should result in lower bills."