Facebook flush with advertising money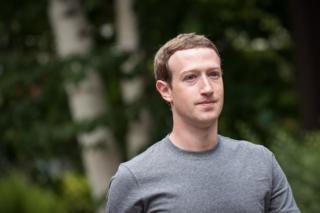 Facebook revenues and profits soared in the most recent quarter, as advertising dollars poured into the social media company and users continued to flock to the site.
More than 2 billion people – more than a quarter of the world's population – log into the site every month, a powerful draw for advertisers.
The firm said revenues hit $9.3bn over the April to June period, jumping 45% year-on-year.
Profits climbed 71% to $3.9bn.
"We had a good second quarter and first half of the year," said chief executive Mark Zuckerberg, who founded Facebook in 2004.
Facebook has been adding more advertising as well as more consumers, as it battles with rivals such as Snapchat.
Facebook shares, which have risen steadily this year, bounced 0.5% in after-hours trade.
The company said mobile ads represented 87% of its advertising revenue of $9.16bn, up from 84% a year ago.
The firm now employs more than 20,600 people, up 43% year-on-year.
The firm said the number of monthly active users at the end of June – 2.01 billion – was 17% higher than a year ago.