New Look set to close up to 100 UK stores in radical revamp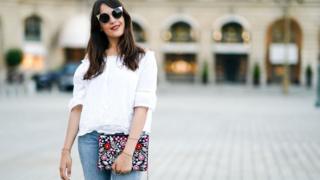 New Look may close about 100 UK stores in a radical revamp intended to cut costs and improve profitability.
In March creditors approved the fashion retailer's plan to shut 60 stores and cut 1,000 jobs.
On Tuesday the chain said 85 stores had closed or were closing, while talks with landlords on a further 13 were continuing.
A further 26 stores are trading rent-free, with landlords or New Look able to end the arrangement at any time.
The closures – which could mean even more jobs will be lost – come as sales fell 3.7% for the 26 weeks to 22 September. That was an improvement on the 8.6% slump for the same period last year.
However, underlying operating profits improved to £22.2m compared with a loss of £10.4m last year.
Executive chairman Alistair McGeorge said retailers continued to face "significant headwinds and uncertainties, including Brexit".
"Clearly the wider retail environment remains challenging and we are not expecting that to change anytime soon. However, we are on the right track and continue to drive further efficiencies across the business," he said.
New Look aimed to improve profitability with more full-price sales and an expanded online operation.
Savings of £70m had been achieved, and a further £8m identified, it added.
Last month the chain said it was bailing out of China, with other international operations also under review.
South African retail magnate Christo Wiese's investment vehicle Brait bought 90% of New Look in 2015 for £780m from private equity firms Apax and Permira.
The remaining stake was held by Tom Singh, who founded New Look in 1969, and senior managers.
Apax and Permira abandoned plans to float the highly indebted chain on the London stock exchange in 2010 due to market volatility in the wake of the financial crisis.
Mr Wiese also controls Steinhoff, whose shares crashed in December 2017 following the revelation of accounting irregularities.
Steinhoff owns Poundland, Bensons for Beds and Harveys in the UK and 40 other local brands in about 30 countries.