Sky deal: Murdoch faces further delay over Fox bid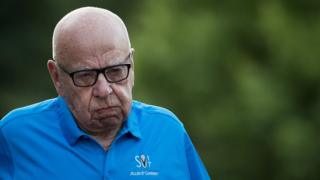 Rupert Murdoch will have to wait a few more weeks to find out whether his bid for control of Sky will be the subject of an in-depth competition probe.
Culture Secretary Karen Bradley said she was "still minded" to refer the bid by Murdoch-controlled 21st Century Fox to the Competition and Markets Authority for further scrutiny.
She said her decision was likely to come in the coming weeks.
Mr Murdoch already owns 39% of the satellite broadcaster.