BBC 'deeply unimpressed' over Carrie Gracie pay jokes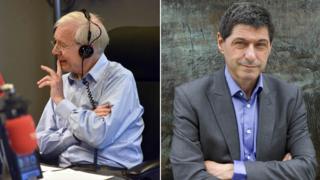 The BBC is "deeply unimpressed" with an off-air chat in which two of its presenters joked about the gender pay gap, a corporation source has said.
BBC Radio 4 Today show presenter Humphrys and North America editor Jon Sopel were discussing Carrie Gracie, who hours earlier had quit over pay.
Before Monday's show, The Sun and Times reported, they joked of "handing over" pay to keep Ms Gracie as China editor.
A BBC spokeswoman said the presenter regrets the "ill-advised" conversation.
A source at the BBC said management were "deeply unimpressed" with the unaired discussion, which took place ahead of a pre-recorded interview for Monday morning's edition of Today.
In an open letter issued the night before, Ms Gracie had accused the corporation of having a "secretive and illegal pay culture".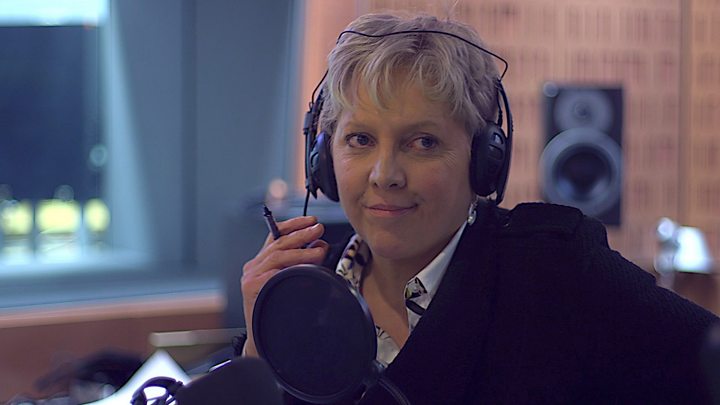 Speaking in the Radio 4 studio, Mr Humphrys reportedly asked Mr Sopel about "how much of your salary you are prepared to hand over to Carrie Gracie to keep her".
He then referred to "other men who are earning too much" at the BBC.
Mr Sopel is understood to have replied that "if we are talking about the scope for the greatest redistribution I'll have to come back and say well yes Mr Humphrys".
The presenter is then reported to have uttered a profanity and said that he was "still left with more [pay] than anybody else".
Miriam O'Reilly, who won an ageism case against the BBC in 2011 after being dropped from Countryfile, described the exchange as "base, smug and condescending".
Claiming to have heard a recording of the chat, Ms O'Reilly said it represented the attitude of "back-slapping entitled males".
A BBC spokeswoman said: "This was an ill-advised off-air conversation which the presenter regrets.
"The BBC is committed to getting its pay structures right and, as we have said, we are conducting a comprehensive analysis of presenter pay," she added.
Deputy Lib Dem leader Jo Swinson asked in a tweet whether Mr Humphrys would be prohibited from presenting stories on the issue of gender impartiality.
Earlier this week, presenter Winifred Robinson – who had tweeted support for Ms Gracie – was taken off air while Woman's Hour's Jane Garvey said she was unable to conduct an interview with Ms Gracie for the show.
"So is John Humphrys now banned from presenting stories on the BBC gender pay issue," she said.