Ed Sheeran wants 'to get back from injuries' which have stopped him playing live
Ed Sheeran says he wants "to get back and play his shows" as soon as possible after a cycling accident.
The singer came off his bike, reportedly after being struck by a car, at the weekend.
Tour dates in five countries have been affected, no word yet on further shows being cancelled.
At the Q Awards, Ed told Newsbeat: "I'm not going to short change fans by getting another musician to play."
He's fractured his right wrist and left elbow: "It's a pretty dull constant pain that you just get used to after a while, it's very similar to having a tattoo."
"I mean it's not ideal obviously but I can't really do anything can I?"
The singer picked up Best Act in the World Today at the Q Awards.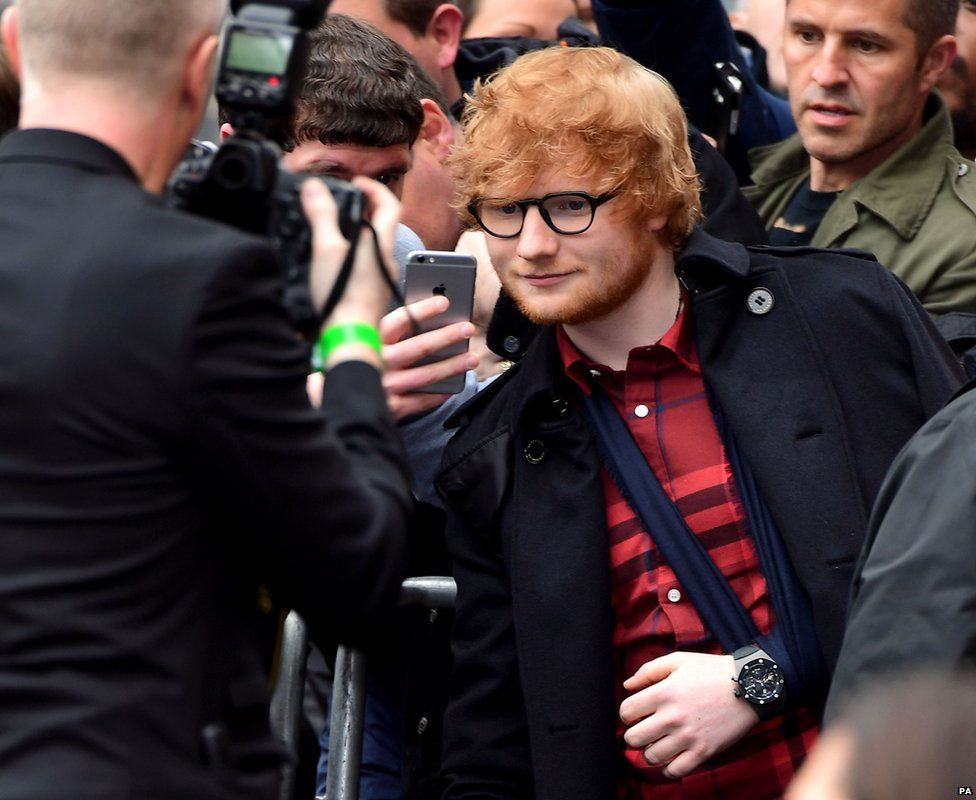 Image caption Ed with his fashionable sling
The 26-year-old has ruled out emulating Dave Grohl of the Foo Fighters, who continued to perform after breaking his leg at one of his gigs.
"A lot of people have mentioned that to me," Ed adds.
"But I'm a one man show. I don't have a band. It's me with an acoustic guitar and a loop pedal.
"With the elbow they say they can't cast it off. Same with the rib. The rib's broken and they can't do anything with that either."
He fashioned a sling out of a Burberry scarf for the event.
The singer also talked about his upcoming cameo in The Simpsons.
"My character's called Brendan and he's an English musician and she falls in love with him and he doesn't return it."
He recently appeared in Game of Thrones but he's also got his sights set on another big show.
"I'd love South Park to rip into me once. Just for them to take aim and fire."
Find us on Instagram at BBCNewsbeat and follow us on Snapchat, search for bbc_newsbeat