Green Day 'heartbroken' over acrobat death at Spanish music festival
Green Day say they're "heartbroken" after the death of an acrobat at a Spanish festival.
Pedro Aunión Monroy, who's from Brighton, fell from a cage during a stunt at Mad Cool festival in Madrid on Friday night.
Green Day went on to perform at the festival, but in a statement on their website they claim they weren't told about the accident until afterwards.
"We are not heartless people," it says.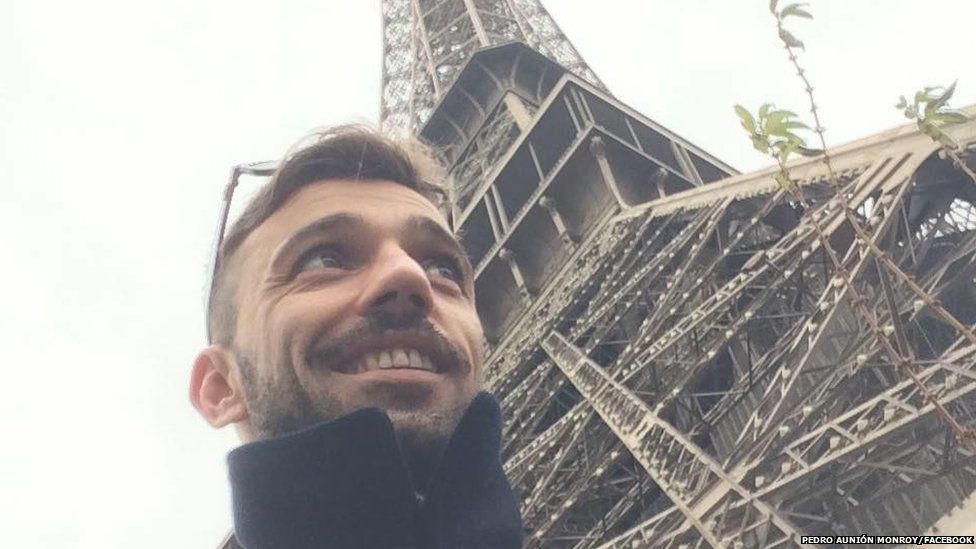 Image caption Pedro Aunión Monroy was a trained dancer, specialising in aerial stunts
Pedro Aunión Monroy had his own company, In Fact Aerial Dance, based in London.
On Friday night, he's thought to have fallen 30m (100ft) while performing in between slots by Alt-J and Green Day.
Paramedics spent 30 minutes trying to revive him, but were unable to save him.
It's unclear what went wrong with his equipment.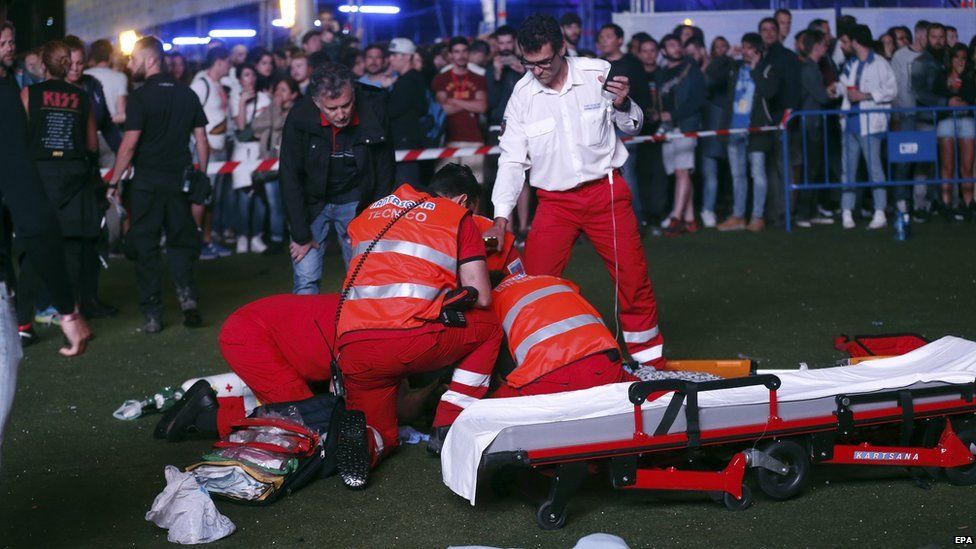 "Many of you are wondering why we continued to play our show after the accident," the band's statement reads.
"Green Day did not hear about the accident until after our show was over.
"We didn't even know there was an acrobat performance at all. These festivals are huge."
The band says they were told to delay their set because of a "security issue" but they weren't told what that issue was.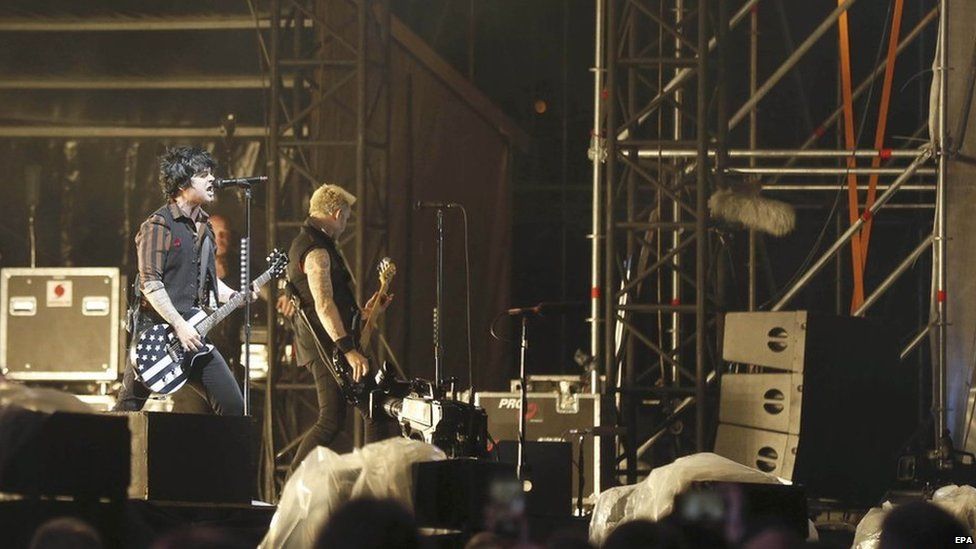 Image caption Pedro Aunión Monroy fell just before Green Day went on stage
"Everything seemed normal. The crowd and fans had a good time. We got off stage and drove back to our artist compound. It was there when we were told the shocking news about Pedro.
"All of us were in disbelief. I don't know why the authorities chose not to tell us about the accident before our concert.
"If we had known prior to our performance we most likely would not have played at all. We are not heartless people. The safety and well being at any of our concerts absolutely comes first. What happened to Pedro is unthinkable."
A statement on the festival's website says: "Mad Cool Festival regrets the terrible accident that the aerial dancer suffered during the second day of the festival.
"For security reasons, the festival decided to continue with its programming. We send our most sincere condolences to all his family."
Find us on Instagram at BBCNewsbeat and follow us on Snapchat, search for bbc_newsbeat