Need to get hold of your GP? Where not to live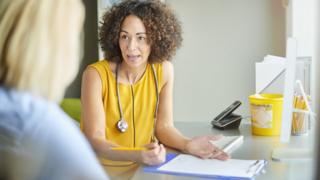 Growing numbers of people in England are struggling to get hold of their GP, a survey suggests.
One in three reported it was not easy with a similar number also not happy with the appointment times available when they did get through.
But the survey of more than 770,000 people also showed high satisfaction rates and trust when patients did get an appointment.
It comes as the numbers waiting for hospital care hit an all-time high.
The waiting list for routine treatment stood at 4.39 million in May – the highest since records began in 2007.
The latest figures have been published just days after it emerged some hospital doctors are refusing to do overtime shifts.
This is because they are being landed with large tax bills after changes to the way the pension system works.
The figures are fresh evidence of the impact on patients of the stand-off.
Around one in eight have been waiting longer than 18 weeks – the maximum length of time they should have to wait.
The places with the worst access to GPs
Across England one in three patients, on average, reported problems getting through to their GP on the phone.
But in some local areas it was as many as one in two.
Luton 51%
Thanet 51%
Hull 48%
Redbridge 48%
Mid Essex 48%
Reports have emerged of patients taking drastic steps in some areas by queuing early in the morning before surgeries open to secure an urgent appointment.
Dr Nikita Kanani, of NHS England, said: "Family doctors in England see nearly one million people every day and this survey shows they appreciate the fantastic job they do alongside other practice staff such as nurses and pharmacists."
But she acknowledged GPs are facing increasing pressure and demand and some patients were struggling to access services.
She said GP access was being reviewed and the NHS was looking to explore making improvements to booking systems and at the potential of online consultations to "deliver greater choice".