Energy price cap will need legislation, Ofgem says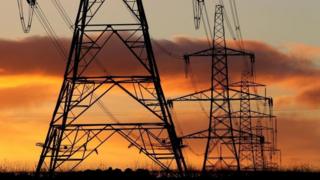 A price cap on energy bills proposed by the prime minister last week is unlikely to take effect before winter.
Theresa May had promised to revive a plan to cap charges for an extra 12 million consumers.
Howewer, Ofgem said it would have to wait for legislation to be in force before it was able to take action on standard variable tariffs.
Until then a more limited price cap will be extended to another one million low income households, Ofgem said.
Restrictions on the cost of gas and electricity for those with pre-payment meters already saves some four million households about £80 a year.
The regulator wants to extend the scheme to about two million other people who get certain benefits.
Dermot Nolan, chief executive of Ofgem, said it agreed with the government that the energy market was not working for all consumers and was "determined to help those overpaying for their energy, particularly those who are vulnerable".
Ofgem will wait for draft legislation for a price cap to head off any possible challenges by energy firms.
A Department for Business spokesperson said draft legislation on an energy price cap for default tariffs would be introduced this week.
Michael Lewis, UK chief executive of E.on, claimed the retail energy market was working well.
"We've got 60 competitors in the market with new entrants approaching 20% market share, we've got high levels of switching, with 3.5 million customers switching so far this year, which is a significant increase on 2016," he told BBC Radio 4's Today programme.
Mr Lewis reinterated E.on's plans to move all customers off its standard variable tariff from next year.