Jo Cox George Medal 'hero' Kenny dies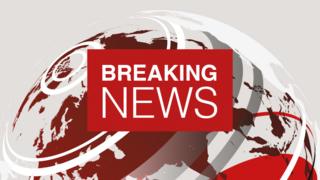 The man who was given the George Medal for trying to stop the murder of MP Jo Cox has died, his family says.
Bernard Kenny was stabbed as he intervened when Thomas Mair attacked Mrs Cox in Birstall, West Yorkshire in 2016.
Mr Kenny's son said the 79-year-old, who was honoured in June, had died on Monday morning.
Mair stabbed Mrs Cox, the MP for Batley and Spen, 15 times and shot her three times.