Plaid Cymru promises youth basic income for 18-24 year olds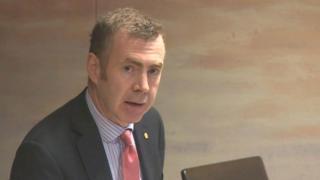 Plaid Cymru would try to wipe out youth unemployment if it were in power.
In his speech at the Plaid conference, economy spokesman Adam Price will outline what he is calling a "Youth Basic Income" for 18-24 year olds.
It would comprise of four options, including work, volunteering, education and business support grants.
Adam Price said the party would offer the "most comprehensive package of support for young people across the entire world".
Youth unemployment in Wales was 13.1% for the year to the end of June 2017. The overall unemployment rate was 4% between June and August.
Under the proposal, set to be announced in the Carmarthen East and Dinefwr AM's speech on Saturday, the "Youth Basic Income" would include:
a "guaranteed" job
a national citizen service similar to the AmeriCorps model
support for further and higher education
an enterprise allowance assisting young people to start their own businesses
Detailed research on how to finance the proposal will be undertaken by Plaid's new think tank, Nova Cambria, which will be launched before the end of the year.
Speaking ahead of his conference speech, Mr Price said: "Nova Cambria will be tasked with working up the detail of ideas that I want to see at the heart of the Plaid Cymru government of 2021, in which I hope to serve."
"From additional business support for Welsh companies, replacing the out-dated model of business rates, to delivering the most comprehensive package of support for young people across the entire world, Plaid Cymru will deliver the policies to utilise the creativity and productivity of our people to enhance the nation's prosperity," he added.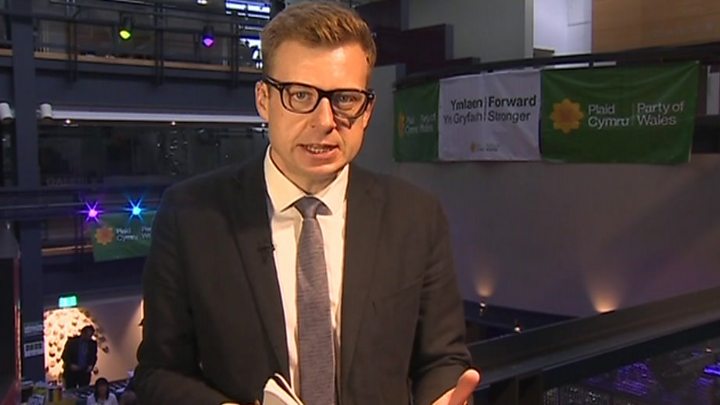 On Saturday morning party leader Leanne Wood highlighted her plans for a "rail revolution" on a visit with Network Rail at Bangor railway station.
The opposition party wants to issue a rail bond to finance electrification to Swansea – a model it says could also be used to create a Metro for the Swansea Bay and Western Valleys region.
Ms Wood said: "We would re-establish a Carmarthen to Aberystwyth rail line and ensure that it links with the north, to Pwllheli and beyond. These links are key to revitalising our western coast, and creating an all-Wales rail line, running the length of the country."
"We have already secured funding for the outline business case for such an initiative to go ahead," she added.
On the first day of the conference, Ms Wood said the party could back another Brexit referendum if there was no deal with the EU by March 2019.
Ms Wood also said she needs to earn the trust of non-Plaid Cymru voters and vowed to lead the party into the assembly elections in 2021.