Tory rebellion over fixed-odds betting terminals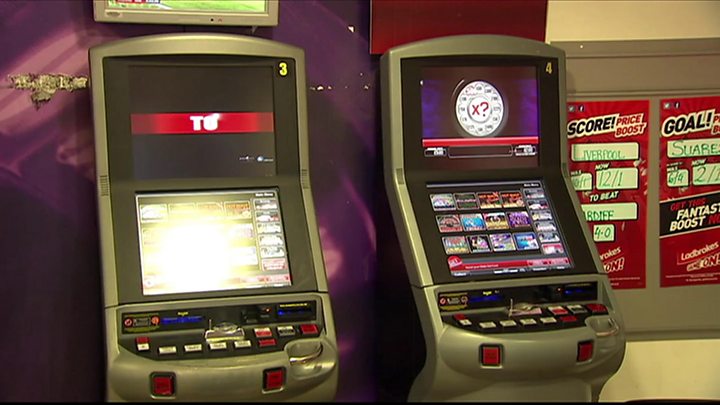 The government is facing a rebellion over when a crackdown on fixed-odds gambling machines is introduced.
Ministers have promised to cut the maximum stake from £100 to £2 in October 2019 – but some MPs are calling for it to happen sooner.
More than 20 Conservatives have joined opposition politicians in trying to bring the change forward to April 2019.
They backed an amendment to the Finance Bill, which was tabled on Monday evening.
The government said it had consulted widely and considered "all of the evidence" before making its decision on a timeframe.
It has denied that MPs were led to believe the cut in the maximum stake would come into force in April – but the timing, announced in last month's Budget, has been criticised, with Sports Minister Tracey Crouch resigning in protest.
The Finance Bill is the legislation that puts the proposals outlined in the Budget into law.
Senior Tories Iain Duncan Smith, David Davis and Justine Greening have backed the amendment, along with four DUP MPs.
Currently, people can bet up to £100 every 20 seconds on electronic casino games such as roulette.
Anti-gambling campaigners say the machines let players lose money too quickly, leading to addiction and social, mental and financial problems.
But bookmakers have warned the cut in stakes could lead to thousands of outlets closing.
'Extreme losses'
Labour's Carolyn Harris, who chairs the all-party parliamentary group on fixed-odds betting terminals, told BBC Radio 4's Today programme the MPs were trying to "force the government into doing the right thing".
The Welsh Labour deputy leader said there was a "very realistic chance" that MPs would back bringing in the cut to April 2019 when they discuss the Finance Bill.
"There's a huge feeling in the House that this is the wrong decision and we need to implement it as a matter of urgency," she added.
The government said it was making "a significant change that will help stop extreme losses and protect the most vulnerable in our society".
The amendment will be voted on next week.