Newspaper headlines: May escapes defeat and 'wins the day'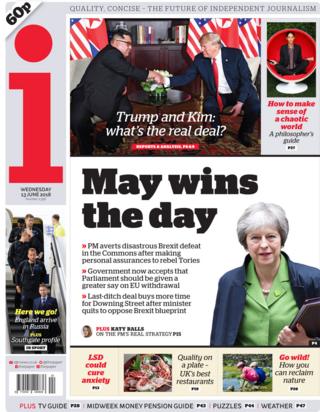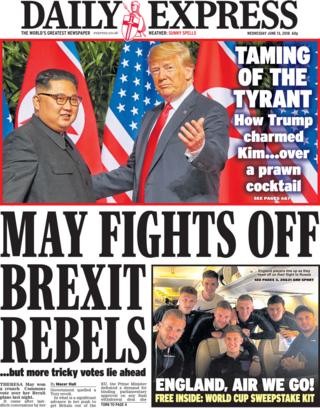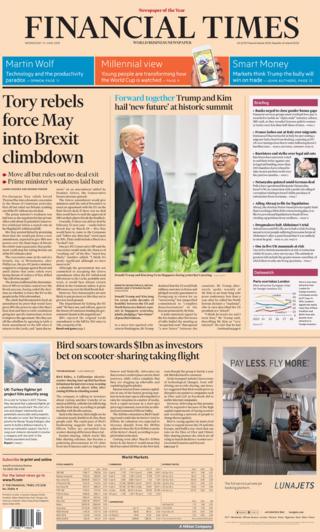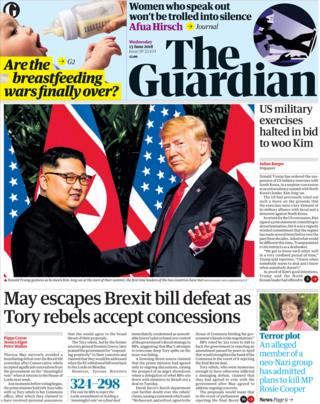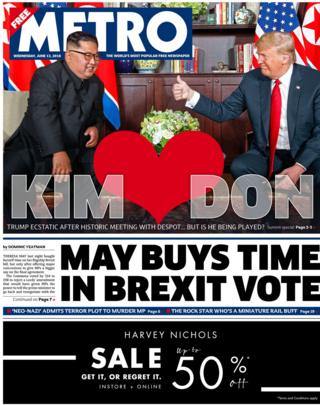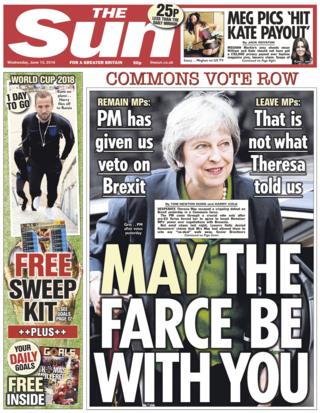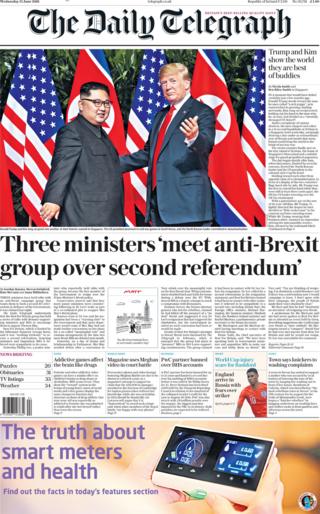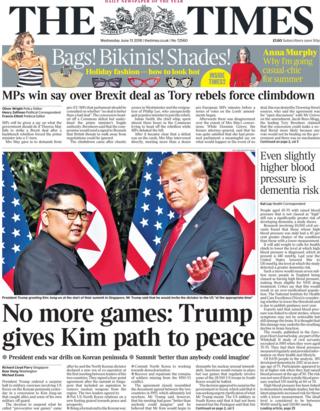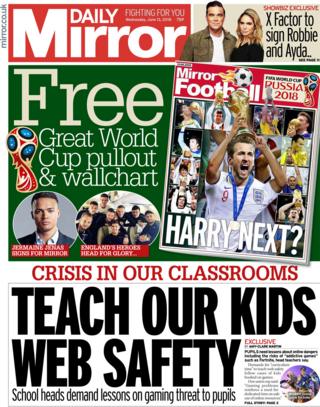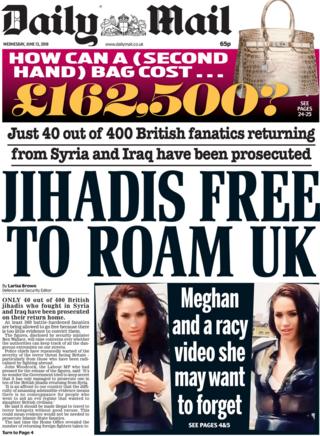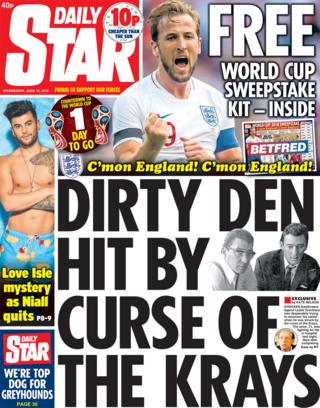 Tuesday's Commons vote on Brexit makes most of the front pages, with the i paper saying Theresa May's last-ditch deal with the rebels has bought her more time.
Under the headline, "May the Farce Be With You," the Sun warns Mrs May left Remain MPs believing they had won a veto over Brexit and senior Brexiteers thinking the exact opposite.
In its editorial, it says double-crossing either side would be fatal.
Meanwhile, the junior minister who resigned over Brexit shortly before the vote, says there is growing evidence we're making the biggest "strategic error of our times".
Writing in the Times, Philip Lee, the Conservative MP for Bracknell – who backed Remain – says he has a serious duty to speak for his constituency.
In the Daily Mail, he is called a "turncoat" and accused of "rank treachery".
"A summit worth celebrating" says the Daily Telegraph, as it praises US president Donald Trump for bringing North Korean leader Kim Jong-un in from the cold.
It thinks this could be the first step towards "substantial change" and, citing Nixon and Reagan as examples, argues that conservatives often turn out to be the most effective peacemakers.
The Express also has praise for the American president, suggesting he should be awarded the Nobel peace prize.
But the Financial Times thinks Mr Trump delivered a "nasty surprise" to South Korea when he announced he'd cancel joint military exercises.
And the Guardian accuses him of a "giveaway". It observes that a meeting which was supposed to be about disarmament looked "more like a big welcome party to the nuclear-armed club".
Heavenly image
The Daily Mail has an e-fit, which has been created by American scientists, showing how people imagine God to look.
The composite image was based on descriptions given by 500 male and female Christians. The resulting picture is not of an old man with a long white beard – but instead a young, fresh-faced man with curly hair.
The Daily Mail leads with a warning that only 40 out of 400 British Jihadis who fought in Syria and Iraq have been prosecuted on their return home.
The remainder were allowed to go free because there's too little evidence to convict them. The Mail raises concerns over whether the authorities can keep track of all the dangerous extremists on our streets.
Bi-polar bard
Some papers pick up on a study suggesting the Scottish poet, Robert Burns, may have suffered from bipolar disorder – which causes moods to swing from one extreme to another.
Researchers at the University of Glasgow analysed hundreds of his letters and journals. They say there's evidence he had bouts of hyperactivity followed by periods of withdrawal and two letters met the modern criteria for clinical depression.
According to the Times, it's hoped the research will trigger a discussion on the links between mental illness and creativity.
Finally, the Sun reports that a group of builders in Surrey who were banned from wearing shorts despite sweltering temperatures, decided to get around the rules by turning up in skirts.
Gender equality regulations meant there was nothing bosses could do as they donned a leopard-print dress and denim skirt.