Royal tour: Harry and Meghan's overseas trip so far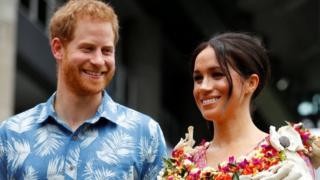 The Duke and Duchess of Sussex are continuing their first overseas tour in Fiji.
The royal couple's 16-day trip began in Australia and will include visits to Tonga and New Zealand.
Here is a look at their trip so far.
Fiji
The Duchess of Sussex had to cut short a visit to a market in the capital, Suva, on Tuesday morning because of security concerns caused by large crowds. Meghan left around six minutes into a scheduled 15 minute visit to the site.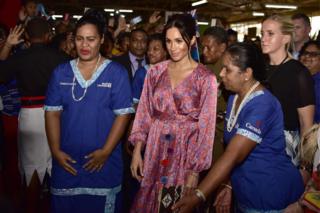 The Duchess also addressed students at the University of the South Pacific – her first speech of the royal tour.
She said for women and girls in developing countries education was "key" to economic and social development and could help them "create incredible futures".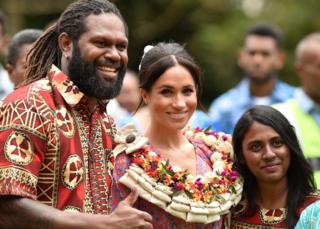 On Monday, Harry and Meghan attended a ceremony where the prince tried kava, a traditional non-alcoholic social drink.
Crowds cheered as he sipped the drink, which is used to treat anxiety and stress in some countries.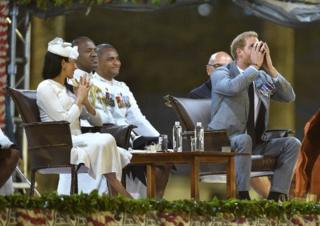 The couple were then met by huge crowds of people at the Grand Pacific Hotel in Suva, where they waved from a balcony.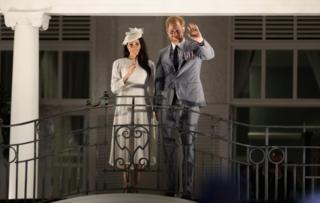 The duke and duchess met President Jioji Konrote and First Lady Sarote Faga Konrote, who presented Meghan with a pearl necklace.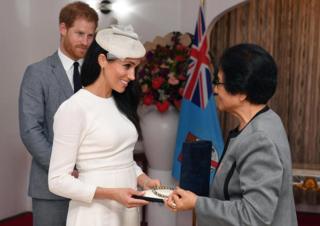 Australia
The royal couple's trip began on 16 October in Sydney, as news of Meghan's pregnancy made headlines across the globe.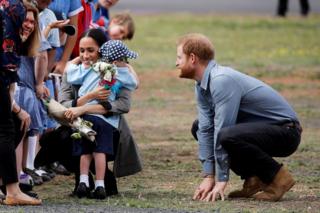 Needless to say, everyone was looking out for a first glimpse of the royal baby bump.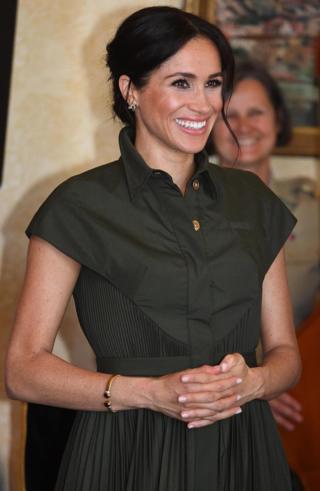 Australia's Governor-General Sir Peter Cosgrove and his wife Lynne presented Harry and Meghan with a toy kangaroo and a little pair of Ugg boots for their baby, which is due in the spring.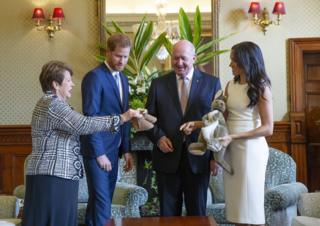 The couple went barefoot on Bondi Beach, as they met surfing community group OneWave, which encourages the discussion of mental health issues.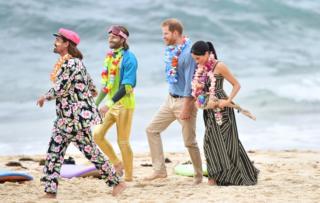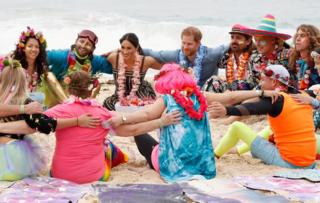 The duke and duchess also went out on the water in Sydney, where Harry took up the challenge of scaling the Sydney Harbour Bridge.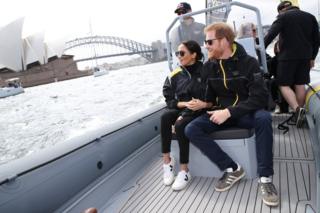 Together with three Invictus Games athletes and Australian Prime Minister Scott Morrison, the duke's team took 13 minutes to complete their ascent of the bridge.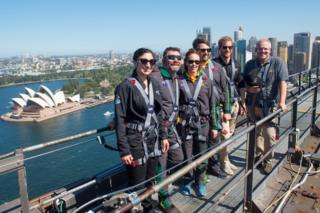 The couple also attended the opening ceremony of the Invictus Games. However, after it overran by nearly two hours, it was decided that Meghan would take some time out of her schedule and spend the following morning resting.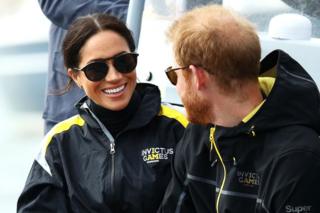 Throughout the tour, the prince's beard appeared to draw attention from fans of all ages, from 98-year-old Daphne Dunne at the Sydney Opera House…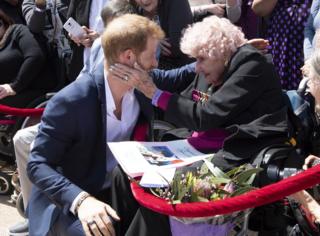 …to five-year-old Luke at Dubbo Airport.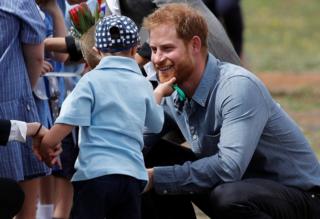 However, at Taronga Zoo in Sydney, Ruby the koala seemed somewhat less impressed.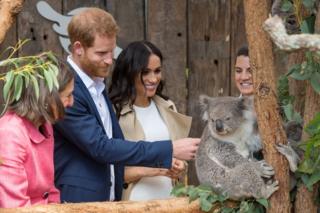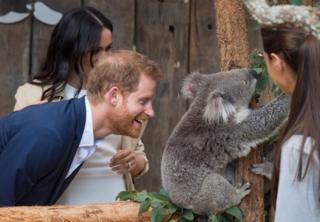 Photographs subject to copyright.