Two arrests in Mauritius Scot murder inquiry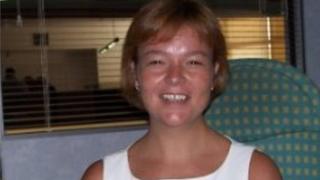 Two young people have been arrested in connection with the murder of a Scottish woman living in Mauritius.
Janice Farman, who was 47 and originally from Clydebank, was asphyxiated after masked men raided her home on the Indian Ocean island on Friday.
Police believe the pair, who are both from Palma in the town of Quatre Bornes, had been with a third person.
They are expected to appear in court later.
The BBC's World Service correspondent in Mauritius, Yasine Mohabuth, said the suspects were believed to have regularly visited Ms Farman.
The Major Crime Investigation Team and the western division of the Central Investigation Division had been following them closely after the robbery.
'Not breathing'
Ms Farnam was killed in front of her 10-year-old autistic son.
She had been in the Indian Ocean country since 2004 and was working as the managing director of PECS (Mauritius) Ltd, a privately owned group of companies providing data services.
A colleague said that he had been contacted by her son in the early hours of Friday, who had told him that his mother was "not breathing".
Ms Farnam had recently moved to Albion, in the west of the island, an area previously known for burglaries.
It emerged she had been robbed two weeks before the fatal raid.
Her estranged husband, Jean-Baptiste Moutou, who was in China at the time of the attack, said after the earlier robbery she had phoned him and told him she wanted to return to Scotland.
A post-mortem examination has since confirmed that Mrs Farman died as a result of asphyxiation caused by compression of the neck.
Police had said Mrs Farman had been beaten and smothered with a cushion by the intruders.
They fled with a number of items, including jewellery and her car, a Nissan Tiida, which was later found abandoned by the side of the road.
Mrs Farman's 10-year-old son remains under the care of local child services.
The British Foreign Office has said it is in contact with local authorities in Mauritius about the case.