Windrush: Alan Johnson says landing cards decision was made in 2009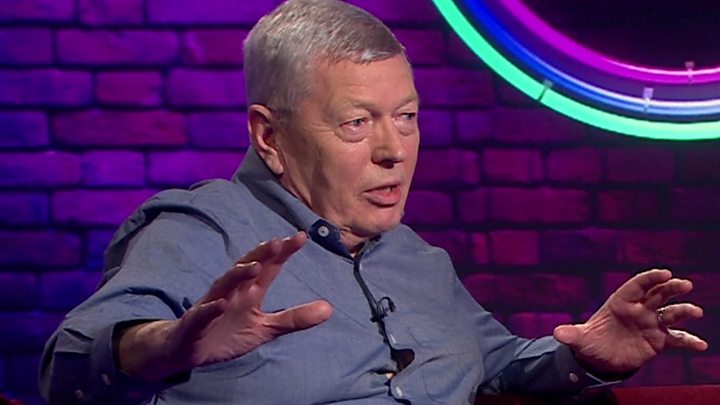 The decision to destroy the landing cards for Windrush migrants was taken under Labour, former home secretary Alan Johnson has said.
Asked if he knew about the 2009 decision, he told the BBC: "No, it was an administrative decision taken by the UK Border Agency."
The cards were then destroyed in 2010, when Theresa May was home secretary.
Labour Leader Jeremy Corbyn and Mrs May clashed over the issue at prime minister's questions.
The government has apologised to the children of Commonwealth citizens, known as the Windrush generation – after the name of the first ship bringing them to the UK in 1948 – for the way they have been treated by the Home Office.
Despite being in the UK legally, many have been threatened with deportation, denied access to NHS treatment, benefits and pensions and stripped of their jobs.
On Wednesday, Mr Corbyn accused the government of being "callous and incompetent" and asked if Mrs May, then home secretary, had "signed off" on the decision to destroy the landing cards which was now "causing such pain and such stress to a whole generation" of Windrush migrants.
She replied that the decision had been taken under the previous Labour government in 2009.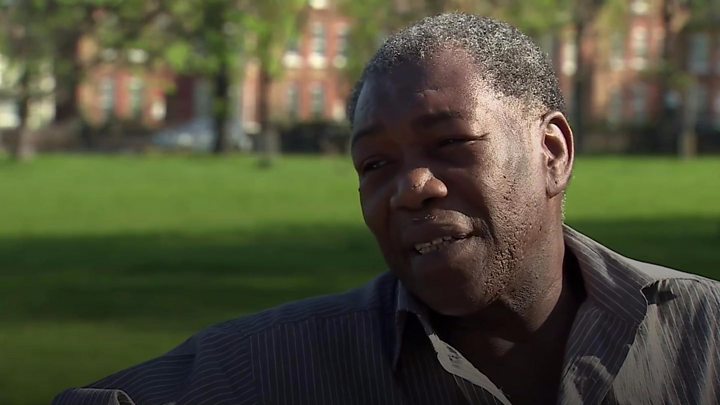 Mr Johnson suggested that Mr Corbyn had been "misled" over the issue: "The previous evening, as I understand it… Number 10 were briefing that this happened in 2010.
"What she had up her sleeve, whether it was deliberate or whatever – all's fair in love and Prime Minister's Questions – was that the decision was taken under us."
Landing cards filled in by Commonwealth citizens were used by officials to help subsequent generations prove they had a right to remain in the UK. They had been stored in a basement for decades before being destroyed in 2010.
It emerged that some children of Caribbean migrants had been declared illegal immigrants and threatened with deportation, amid tighter migration rules introduced when Mrs May was home secretary, requiring those without documents to provide evidence of their right to live in the UK.
'No threat'
On BBC One's This Week, Mr Johnson – home secretary from June 2009 until May 2010 – said the UK Border Agency had taken the "administrative decision" to destroy the landing cards in 2009, although he was unaware of it.
"It wasn't just the Windrush landing cards it was this mass of paperwork that had built up over 50 years.
"And you have to remember, we were introducing a biometric identity card, compulsory, for anyone coming in from outside the European Union, so Windrush weren't involved in any of that, there was no threat to the Windrush generation.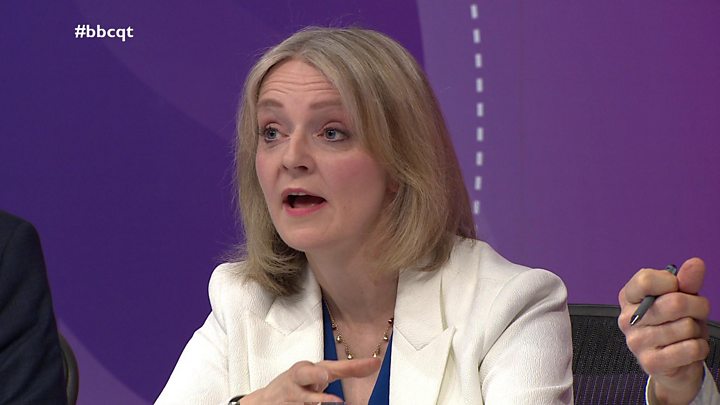 "So it was an administrative decision, just at it was a year later, when Theresa May was home secretary – as my successor – and they were destroyed."
The Home Office has set up a task force to help people formalise their right to remain in the UK. But Home Secretary Amber Rudd has faced calls to quit over the scandal, with Labour saying she had blamed officials rather than taking responsibility for her department's actions.
On BBC One's Question Time, Shadow Foreign Secretary Emily Thornberry said the government had removed a clause which protected long-term residents from deportation in the 2014 Immigration Act, as reported by the Guardian.
"They never consulted on it and they never announced but they knew that this is what they were doing and they knew that they were putting legitimate migrants from the Commonwealth back into this legislation and that that was going to cause them trouble."
Chief Secretary to the Treasury Liz Truss told the same programme the government was "genuinely sorry" for the problems caused for the Windrush generation and said they would do "all we can to put it right".
"We want to help with financial losses which might have taken place," she said.
"We will absolutely look sympathetically at those cases … there was an unfortunate gentleman who had been a teaching assistant, in his 60s, lost his job as a result of actions by the government. And we do think that those people do deserve to be properly compensated for the losses they suffered."
Former Lib Dem cabinet minister David Laws blamed a "cavalier pledge" by the Conservatives in 2010 to cut migration to the "tens of thousands" for the "hostile environment" created for immigrants, partly due to Tory concern about the rise of the UK Independence Party.