Puerto Rico: Trump lashes out at San Juan mayor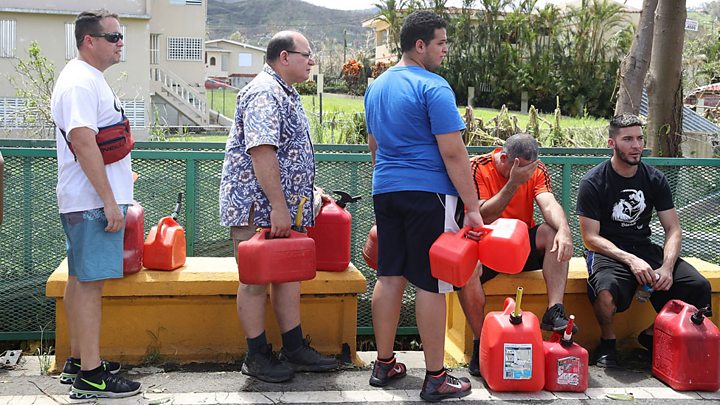 Donald Trump has lashed out at Puerto Rico politicians over their criticism of US relief efforts on the island following Hurricane Maria.
The category four hurricane a week ago killed 16 people on the island and left millions in need of aid.
In a series of tweets, Trump said that Puerto Rican officials showed "poor leadership ability" and "want everything to be done for them".
It comes after the Mayor of San Juan made a desperate plea for help.
"We have no time for patience any more," said Carmen Yulin Cruz in a news conference.
"I am asking the president of the United States to make sure somebody is in charge that is up to the task of saving lives."
She then appeared in a T-shirt that said "Help us, we're dying" for a CNN television interview.