Venezuela opposition calls for general strike over Maduro plans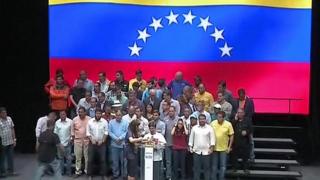 Venezuela's opposition has called for a 24-hour strike on Thursday in protest against President Nicolas Maduro's plans for a new constituent assembly.
In a statement, leaders said 7.6 million people had taken part in Sunday's opposition-organised referendum on the plans.
They also announced they would name new Supreme Court judges.
The controversial assembly would have power to scrap the National Assembly and rewrite the constitution.
Opposition parties control the National Assembly and are calling for fresh elections before Mr Maduro's term expires in early 2019.
"It is time for zero hour," said opposition leader Freddy Guevara, speaking on behalf of the Democratic Unity coalition (MUD).
The government has dismissed Sunday's referendum as illegal and politically irrelevant.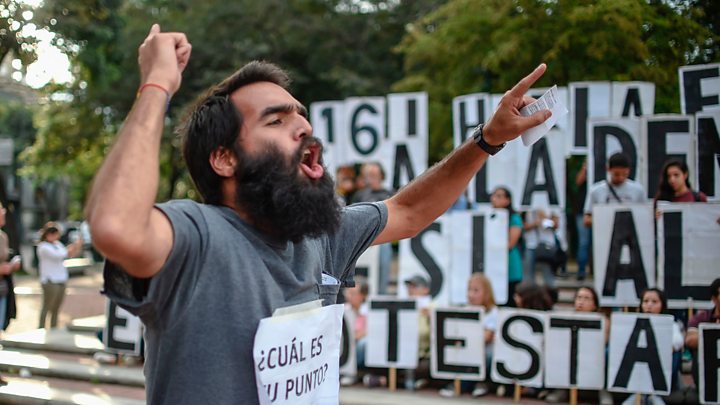 Academics who monitored the poll said that nearly all those who voted rejected the new assembly proposed by Mr Maduro and backed a call for elections before 2019.
Mr Guevara said the Venezuelan people had given a mandate, rejecting "the fraudulent proposal of Nicolas Maduro".
"The regime must understand that we won't allow the destruction of Venezuela to happen," he said.
"The government must pull out its proposal of constitutional fraud."
President Maduro's plan will see a vote on 30 July for the new constituent assembly.
Its 545 members will have the power to dissolve state institutions, including the National Assembly, where opposition parties are in the majority.